Maki Horikita



"singer"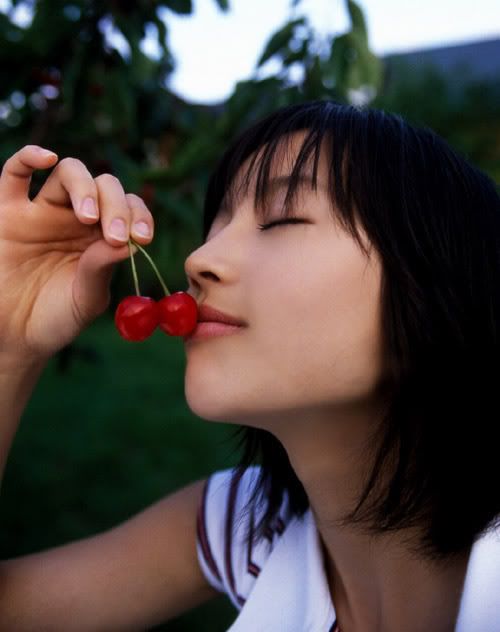 Maki Horikita (,Horikita Maki?, born October 6, 1988, in Kiyose, Tokyo) is a Japanese actress. Maki Horikita started her acting career in 2003 as a U-15 idol and has since starred in a number of Japanese television dramas, TV and magazine ads, and films.
Horikita started modeling as she appeared for various advertisements in 2003, and took on roles in TV dramas and films in supporting roles. Her first photobooks featured her as a mild-themed gravure model. However, her career in the said modeling field had been short-lived as she gradually dropped gravure-themed modeling just when she started to get busy with TV appearances.
Her well-known commercials are her advertisements for Fujifilm (wherein she appeared alongside Japanese idol Tomoya Nagase) and Lotte (particularly for its sub-brands Ghana and Airs). Her current advertisements for the said chocolate brand are its Ice Yogurt and Shasha. In 2008, she had been chosen as Honda Cars Japan's endorser of STEP WGN.
Horikita has appeared in numerous men's and teenage magazines, most of them featuring her on the cover. Her semi-nude photoshoot in the October issue of AnAn Magazine and her latest photobook, entitled S, were both released in October 2008, in time with her twentieth birthday -- an age in Japan that formally inducts a teenager as an adult.
She has also been featured in the cover of First Kiss, a compilation album of 15 songs from female artists released in the late 90's. The album aims to evoke a person's memories of their first kiss, with the songs having been chosen through a survey of women in their twenties. The album includes songs from Hikaru Utada, Ringo Shiina and The Brilliant Green. Horikita was enlisted to appear on the CD jacket through the same survey, and turned out to be the most popular choice among the young actresses of the present that reminded the respondents of themselves when they had their first kiss