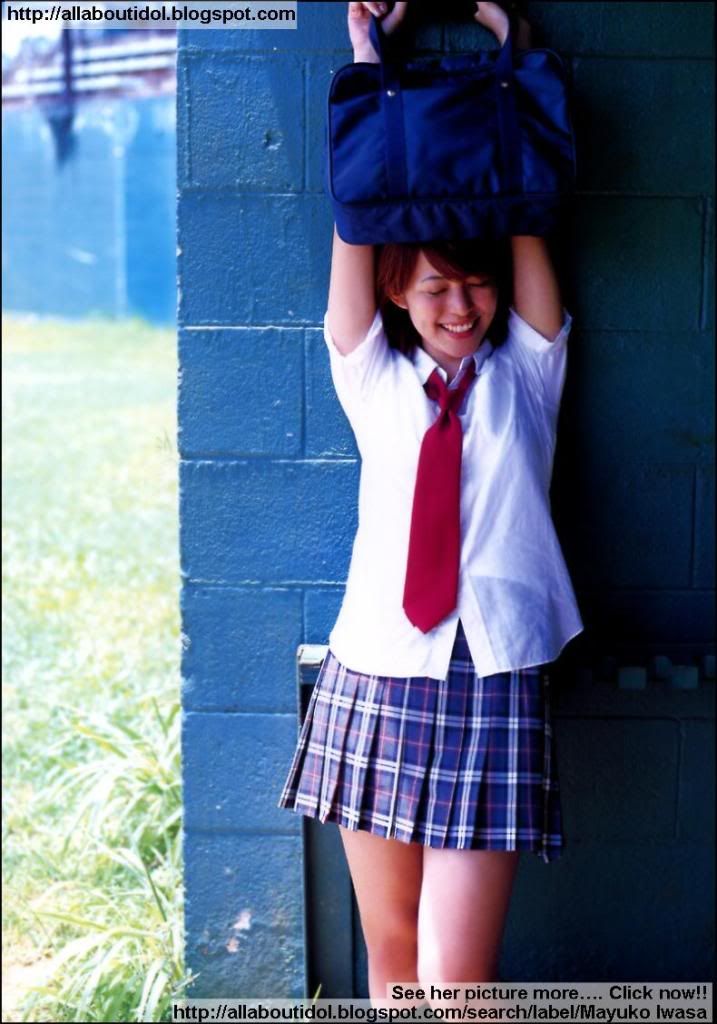 Born : February 24, 1987
Place : Nerima, Tokyo Japan
Height : 155 cm
In her career she has debuted as Miss Magazine 2003 and made the biggest impact in various Japanese magazines as an early-blooming high-school girl.
Mayuko has gained the Graph Prize, the 42nd Golden Arrow Awards (2004) in March 2005.
In June 2005, Mayuko did a duet song with Naoya Ogawa called "Katte ni Shinryakusha" (An Invader in My Own Way), which was used as an ending song of Sgt. Frog. The two had appearances on Music Station and Pop Jam.
Mayuko was recently seen in the drama Gal Circle as Rika, a ganguro who scams her friends for money.